Premier Equine Cross country Boot sizing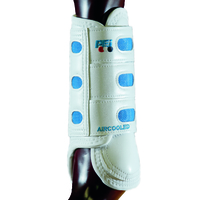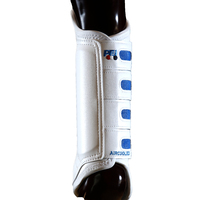 Premier Equine eventing boots are used by top riders worldwide.
Patented air-cooling technology and lifetime guarantee strike guards ensure maximum comfort and protection for your horse. Ride with confidence knowing that our technical fabrics have been carefully selected and sculpted to create strength and provide the best protection for your horse.
The premier Equine eventing boots are a generous size and the table below is a good recomendation for sizing.
However it has been found that the large is best suited to horses with solid legs. A 16.3 - 17.3hh horse with fine legs can comfortably wear a medium sized boot.
The back boots of the orginal, BL1 & Airtrax models are quiet long so for horses with a shorter cannon bone the eventing lite/racing boot is a better option. Same boot, same technology its just a little shorter fit wise.